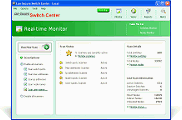 Selectable Monitoring Engines
Selectable monitoring and discovery engines including Ports, MACs, IPs, DNS, VLANs, nodes types and users for best compatibility with network management configuration and needs.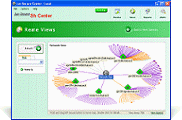 Network Mapping Views
Graphical hyperbolic mapping and discovery monitoring of network topology including VLANs, Routers, devices, ports trunks, nodes connectivity and search and trace capabilities.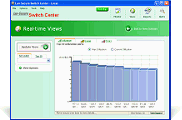 Statistical Performance Views
Graphical statistics performance monitoring of top ten ports or on specific selected network devices including availability, utilization, usage, broadcasts and errors information.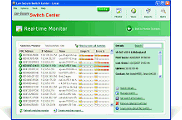 Network Devices Monitoring
Monitoring and mapping display of network devices including their activity, availability, utilization and errors bars, search and filtering capabilities and detailed connectivity information.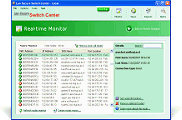 Network Nodes Monitoring
Monitoring and mapping display of network nodes including their MAC address, IP address, DNS name, Login information, switch port location and search and filtering capabilities.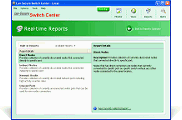 Built-in Reports Charts
Online report charts of current network status and activity including direct nodes, indirect nodes, network health and unused ports mapping with export capabilities.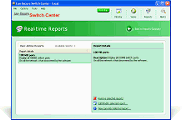 User-defined Reports Chart
Online user-define report charts created by remote viewers using their preferred view and format including devices, ports, nodes and alerts information with export capabilities.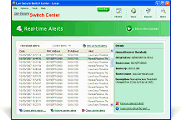 State and Threshold Alerts
Network alerts discovery monitoring and mapping display of network entities state and thresholds including devices, ports and nodes activity, performance and topology.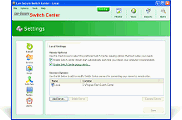 Multiple Viewers Support
Unlimited remote software viewers can be installed for multiple network administrators and operators for online network monitoring and mapping of management activities.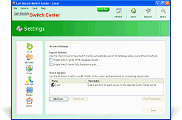 Users Viewing Permissions
Selectable viewing permissions can be set on software remote viewers for multiple network administrators and operators to secure access control and management activities.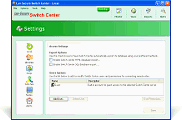 Database Export Capabilities
Export database capabilities using standard HTML or SQL options for convenient API to discovery collection information including switches, ports, nodes and alerts.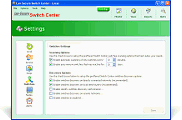 Devices Discovery Methods
Selectable devices discovery monitoring and mapping options including SNMPv1/2 and SNMPv3 support, direct networks, seed and standalone routers and devices exclude list.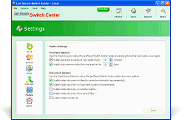 Nodes Discovery Methods
Selectable nodes discovery monitoring and mapping options including direct connected networks, local and remote routers, network ARP discovery and nodes exclude list.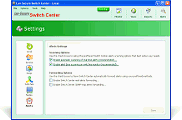 Email/Traps Forwarding Alerts
Selectable forwarding alerts methods for several recipients and managers including MAPI or SMTP emails, SNMP traps and SYSLOG events for online network management and control.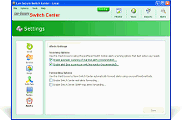 Daily/Weekly Alerts Reports
Email reports to managers and administrators including alert description information details for easy and convenient monitoring and network status mapping.